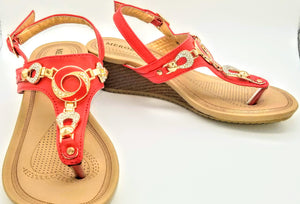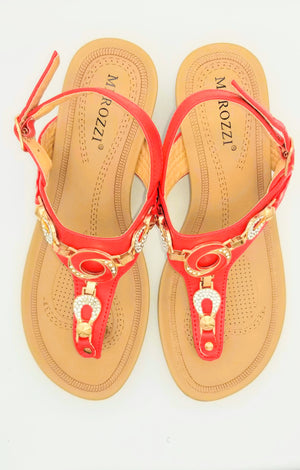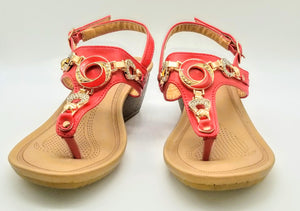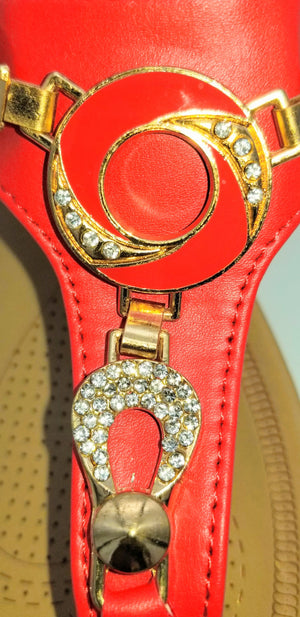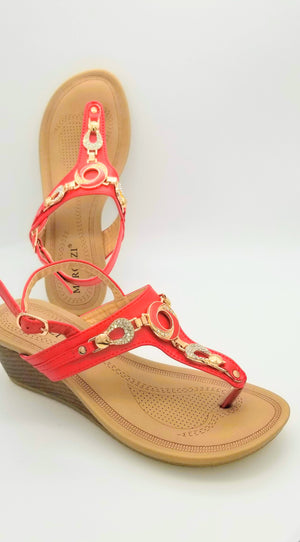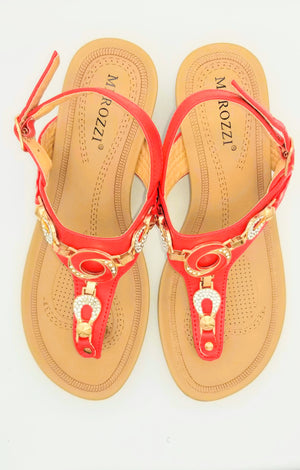 Merozzi Red Wedge Sandals
These are definitely ready for spring and summer!  A slight wedge gives the right amount of style and comfort. The beautiful gold trimmed embellishments are perfect to wear with sundresses and swimwear. 
Material: Vegan Leather
Color: Red
Style # W8822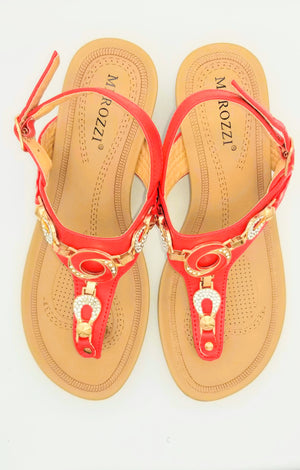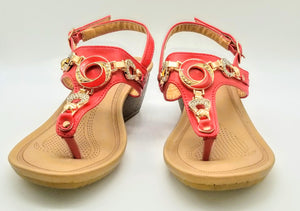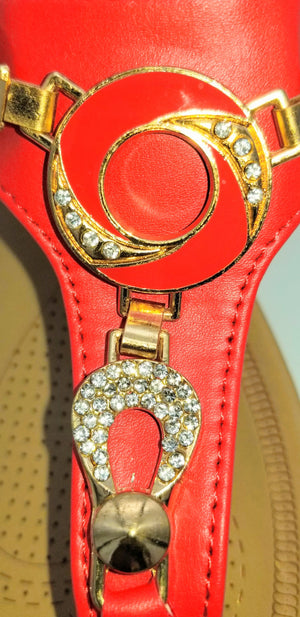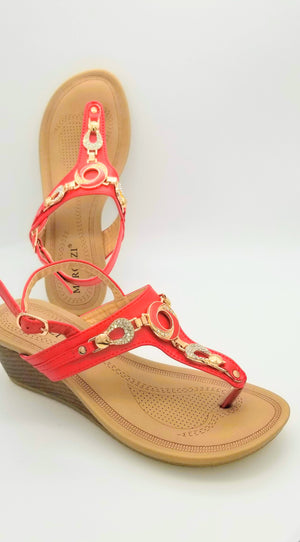 I love these sandals!
I ordered the Merozzi Red Wedge Sandals. Love the color and comfort of these shoes. I would recommend to anyone!